Something More Permanent Than Concrete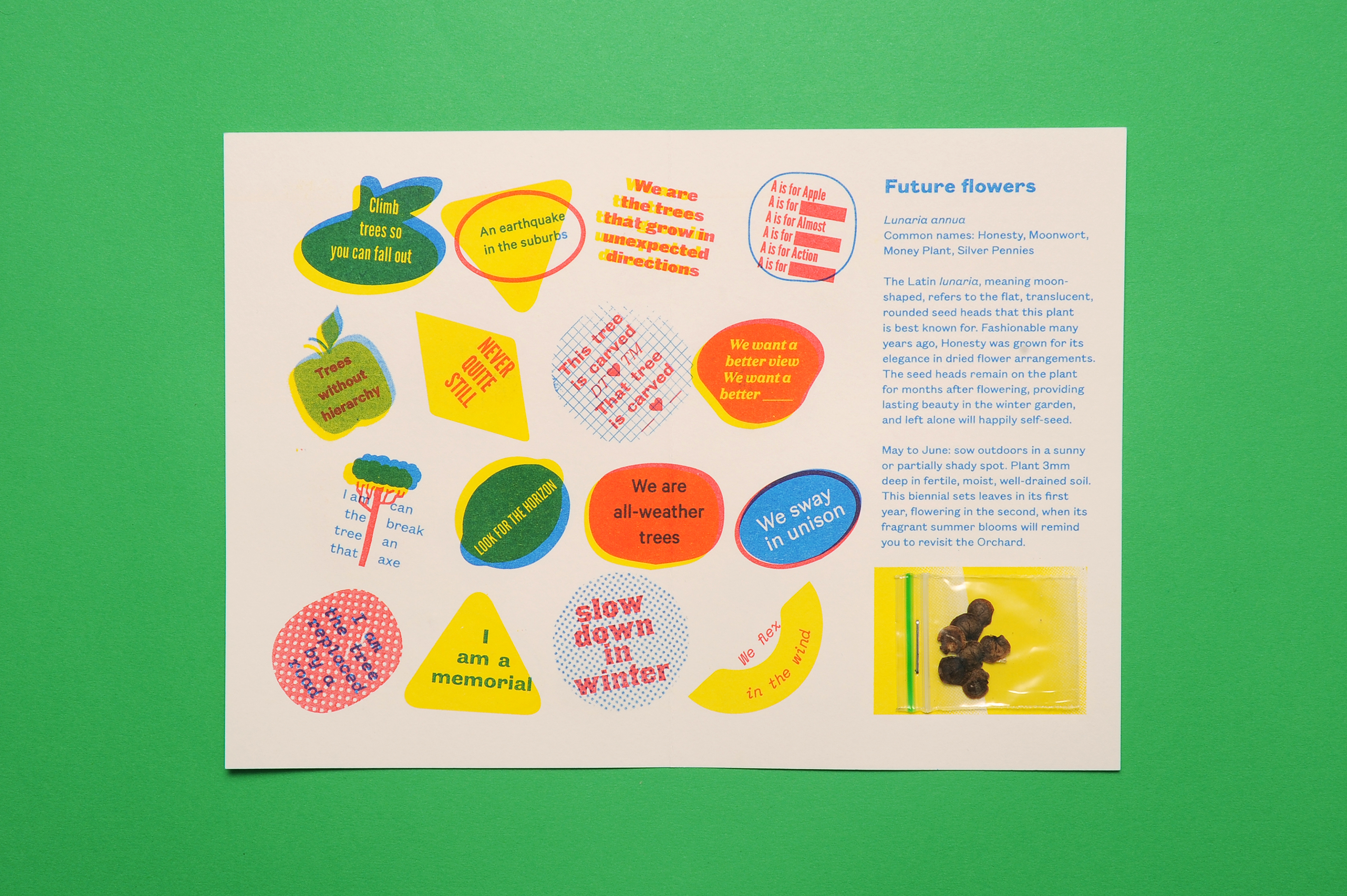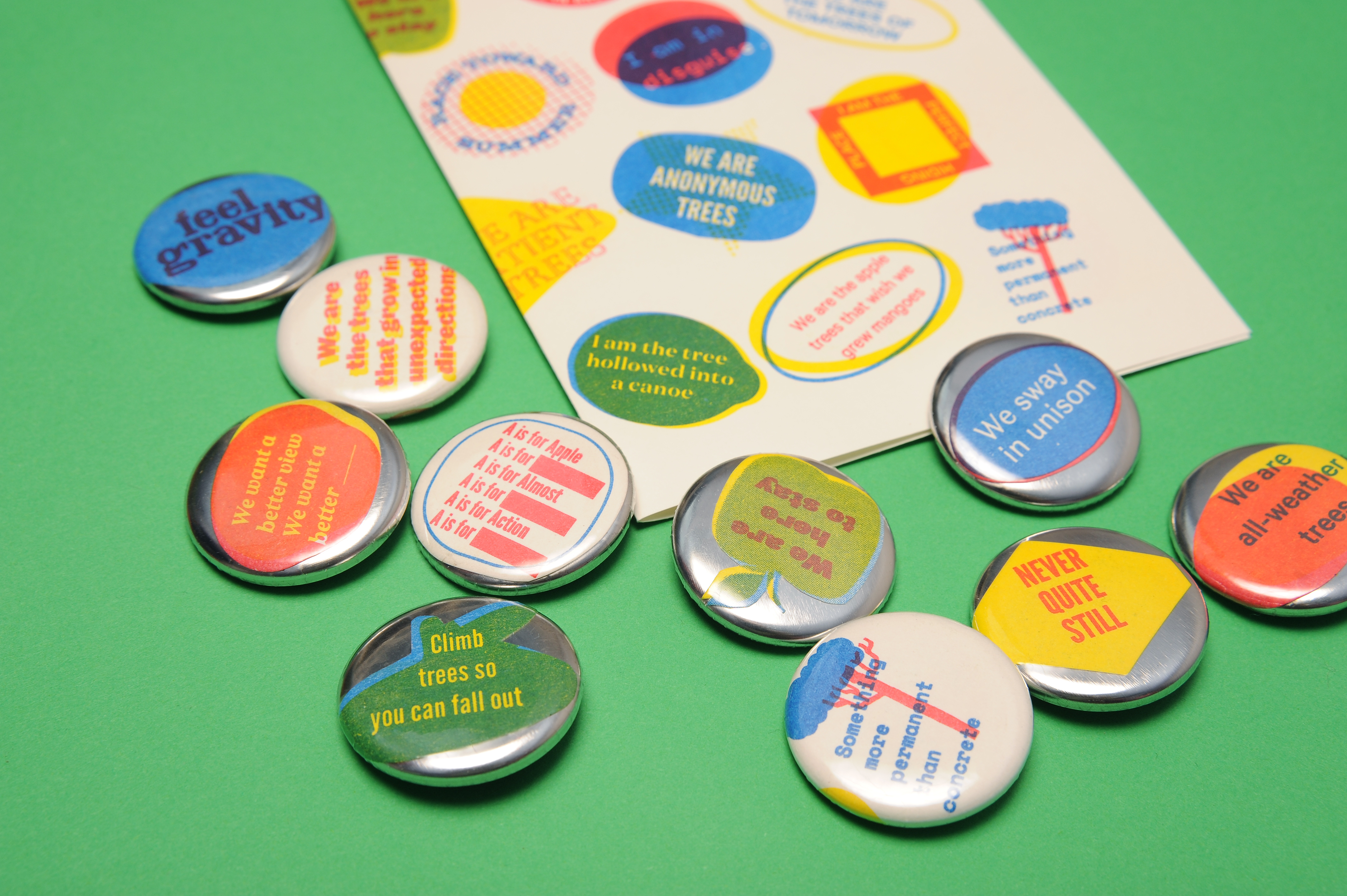 Something More Permanent Than Concrete was commissioned by Bristol City Council as part of the Orchard Engagement Programme Spring/Summer 2017. The orchard is a long term public art project originally created by artist David Thorpe as part of the Future Perfect public art programme.

Something More Permanent Than Concrete was available as a folded riso print designed by City Edition Studio and Neasden Control Centre. It was designed to be cut up and made into badges, and for the duration of the Engagement Programme a badge making machine was free to use at Whitchurch Library. During the programme I ran free badge-making workshops at Whitchurch car boot sale (opposite the orchard) and Spike Island Open. A bag of seeds and planting instructions were provided with the print, with the hope that, like the badges, the project would be spread by the people who took part.