Sleeping in Public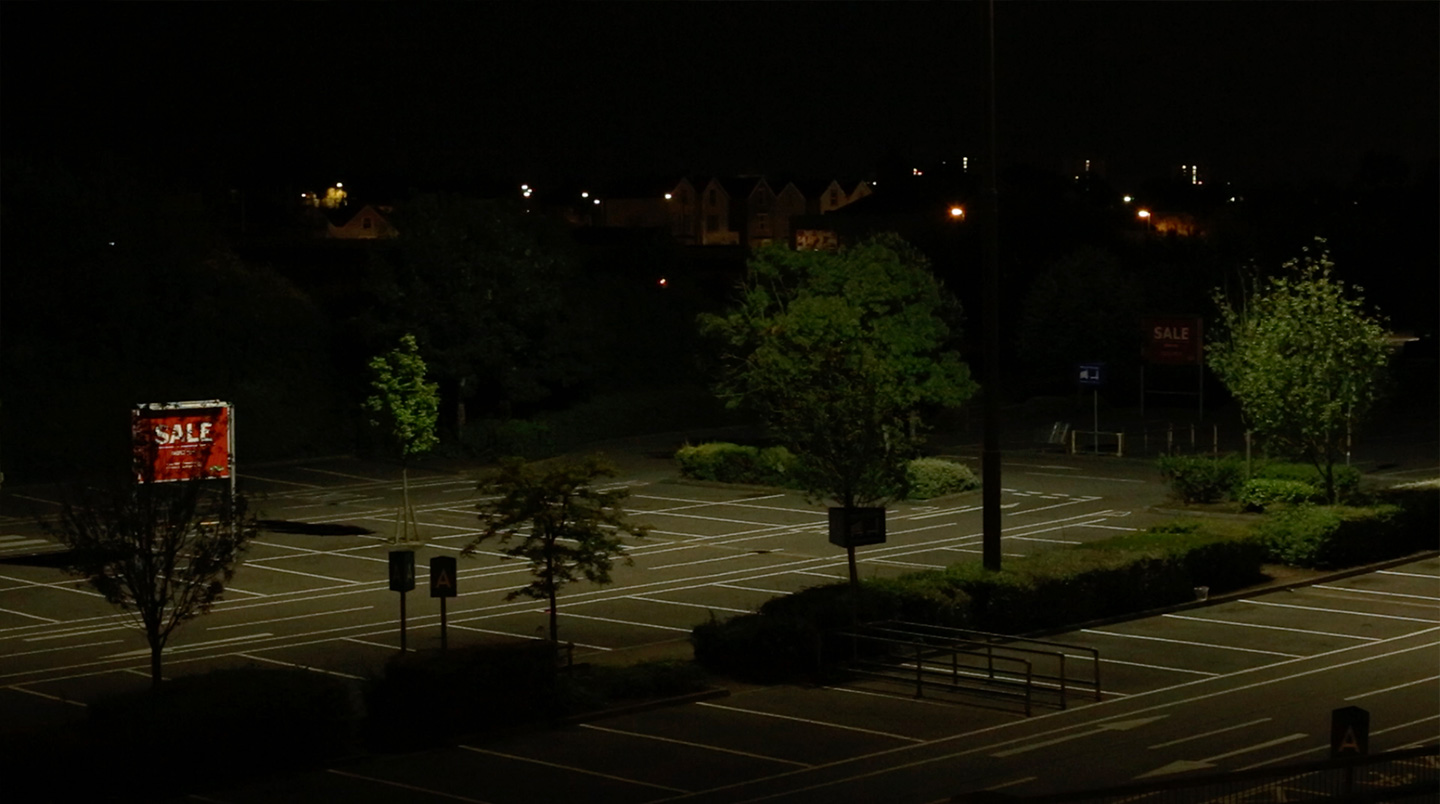 Sleeping in Public is a collaborative moving image work with artist

Katie Davies

for Bristol Museum and Art Gallery, commissioned with a bursary from the Centre for Moving Image Research, UWE.

Captured at night in Bristol, the video work shows details of empty spaces: functional but overlooked parts of the city that in daylight would be populated by people working. In these dark images people are distantly present: a blurry figure passes behind a semi-opaque loading bay door; chairs wait for sitters to return; discarded paper cups are lit by the blue flashes of an emergency siren; someone wearing a high visibility jacket pauses in the centre of a car park.

The measured – perhaps weary – voice of the European narrator describes workers in a warehouse of artificial plants and flowers. Without a defined beginning and end, this looping video reflects the repetitive nature of the daily work that many of us do, depicting workplace hierarchies and the subtle ways in which people's behaviour is controlled.

Sleeping in Public was exhibited at Bristol Museum and Art Gallery from 31 August 2017 to 11 February 2018 and is in the museum's contemporary art collection.




Images: Katie Davies and Ellen Wilkinson, Sleeping in Public (2017), HD stills