IN DE EP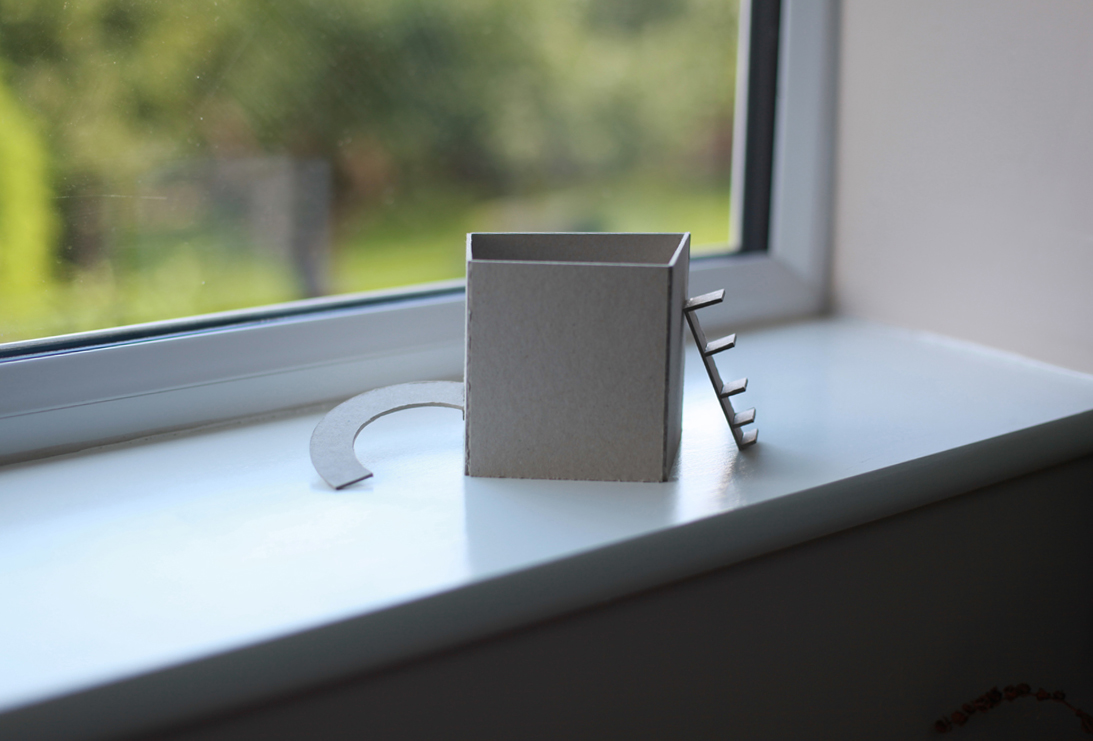 IN DE EP, an exhibition curated by Natasha MacVoy and presented in her house, showed artworks and ideas among the paraphernalia of domestic life, with an opening night meal for artists and friends.

Alongside artworks by Sovay Berriman, Anouk Mercier and Sarah Wilton, I showed a number of small two- and three-dimensional experiments with materials, shape, form and colour that I had made to test ideas – they were not originally intended to be seen outside my studio. Read and see more here.

IN DE EP is part of HER MIT, a series of pop-up exhibitions, performances, collaborations and conversations using readily available materials, locations and resources, initiated by artist and curator Natasha MacVoy.

Images: 1. Ellen Wilkinson, Steps, greyboard (right) and Sarah Wilton's Studio experiment, biscuit fired porcelain clay; 2. IN DEEP installation view with drawing by Anouk Mercier and artworks by Ellen Wilkinson and Sarah Wilton on the window sill; 3. Ellen Wilkinson, Box, greyboard; 4&5. Ellen Wilkinson, Shape/colour, paper, tracing paper, staples, bulldog clip. Photos: Natasha MacVoy.